Mark Dyer (Tech Eng., MBA)
Born in Bristol, England in 1961 and educated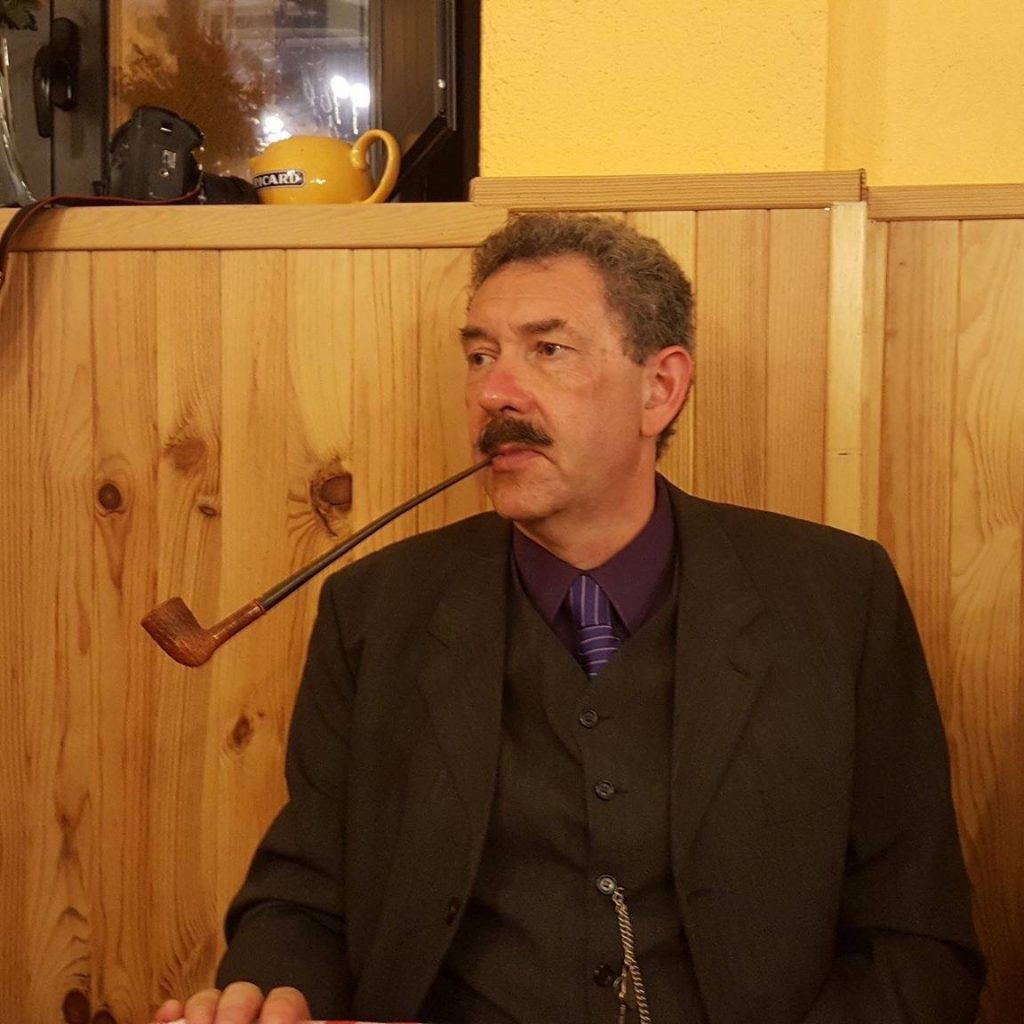 at the Ridings High School, Winterbourne near Bristol. Mark joined Rolls-Royce Aero Engines as a Technician Apprentice in 1978 and served a five year  apprenticeship to qualify with a Tech Eng in Mechanical Engineering. He joined the Technical Publications Department and worked on the manuals for:
The Pegasus engine (in the Harrier jump jet)
The RB 199 engine (in the Tornado Fighter aircraft)
The Olympus 593 engine (in Concorde).
He has worked for many other aircraft manufacturers over the years including: Fokker, AIRBUS and BAE Systems. He has also worked on non-aircraft type projects including work on safety manuals for the Polish Oil and Gas Industry and procedural manuals for First Bus, the Bus operator. Further study has resulted in a Masters Degree in Business Administration (MBA) through the Open University. Mark started smoking a pipe at the age of 18 and has never looked back. British Pipe Smoking Champion in 2002, and an avid competitor in both European and world pipe smoking championships world wide. President of the UK Federation of Pipe Clubs and General Secretary of the CIPC. He, like all CIPC members, believes we should "Relax with your pipe"!!!