Cachimbo Clube de Portugal (CCP)
Address:
PC, City:
Tel. No:
E-mail:
Website: http://www.cachimboclube.pt
National President
Name: Luis Aleixo
Address: Apartado 4562
PC, City: PT – 1511-601 LISBOA
Phone private: +351 968 846 654
Phone job: TelJob
E-mail: info@cachimboclube.pt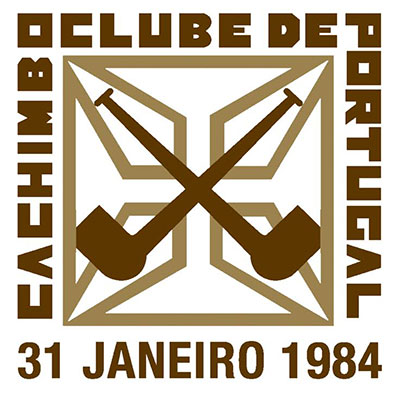 Associated Pipeclubs
List of Pipeclubs here
---
Miscellaneous information
Presentation of the CCP
Apresentação do CCP
O CCP foi fundado em 31 de janeiro de 1984, por um grupo de doze fumadores de Cachimbo do Algarve e de Lisboa liderados por Rolando Tavares, que se tornou o primeiro Presidente do clube.
Desde essa altura o clube cresceu e chegou a muitas regiões do país. O CCP é um clube de âmbito nacional.
O nosso clube promove uma série de iniciativas, edições de cachimbos e acessórios para os seus membros, organização de concursos de fumadores de cachimbo e jantares mensais, e participa em eventos internacionais.
Tem como objetivo promover o prazer e a arte de fumar cachimbo e de o colecionar, bem como objetos com ele relacionados.
Juntar-se ao clube é, antes de mais, uma atitude de liberdade e coragem individuais, uma escolha racional, completamente livre e sem influências ou pressões.
Deste modo juntar-se-á a um grupo de pessoas unidas pelo gosto especial por fumar cachimbo, um prazer e não um vício. O prazer de fumar, trocando experiências e saberes.
Presentation of the CCP
The CCP was found January, 31st, 1984 by a group of twelve pipe smokers from Algarve and Lisbon, led by Rolando Tavares, who became the first president of the club.
Since then, the club grew and reach many different regions of the country. The CCP is a national club.
Our club promotes several initiatives: the launch of pipes and pipes accessories for the members, the organization of pipe smokers contests and monthly diners; we also take part in international events. Our goal is always to promote the pleasure and the art of smoking the pipe and also to collect pipes and its accessories.
Joining the club is, above all, a belief in freedom and individual courage, it's a rational choice completely free and without influences or pressures.
This way, you will join a group of persons united by the special taste in smoking the pipe; a pleasure, not a vice. The pleasure of smoking, exchanging experiences and cultures.
Présentation du CCP
CCP a été fondé le 31 Janvier 1984, par un groupe de douze fumeurs de pipe de Algarve et de Lisbonne guidés par Rolando Tavares, qui est devenu le premier Président du club.
Depuis lors le club a grandi et a atteint plusieurs régions du pays. CCP est un club national.
Aujourd'hui notre club donne lieu à nombre d'initiatives, des éditions de pipes et d´accessoires pour ses membres, organization de concours de fumeurs de pipe et des dîners mensuels, et il participe aux évènements internationaux.
Il a toujours pour but de promouvoir le plaisir et l'art de fumer la pipe et de la collectioner, ainsi que les objets en rapport avec elle.
Joindre le club est, une attitude de liberté et courage individuels. Il faut que ce soit, un choix rationnel, complètement libre et sans influences ou pressions. Ainsi vous vous associez à un groupe de personnes unies par le gout particulier de fumer la pipe, un plaisir et non pas un vice. Plaisir de fumer, en convivialité, et en échangeant des experiences et des cultures.