Software for Slow Smoking competitions
Slow Smoking Contest from A to Z in short video
CIPC and Pipe Club Nitra brings you a program for organizing competitions in slow smoking: – Smoke Timer.
The Program can be used for the complete management of the competition from the registration of participants, the display of hours through to the automatic printing of diplomas.
The flexibility of the programme allows it to be used for the smallest competitions (several contestants in one table) or the world championship competitions.
Where it has already been used
In addition to many smaller competitions, the program has been successfully used in the following international competitions:
Grand Prix Slovakia 2014-2021, Slovakia
European Championship 2016, Nitra, Slovakia
Slovak Championship 2019, Slovakia
World Cup 2019, Lviv, Ukraine
Balkan Cup 2020, Istanbul, Turkey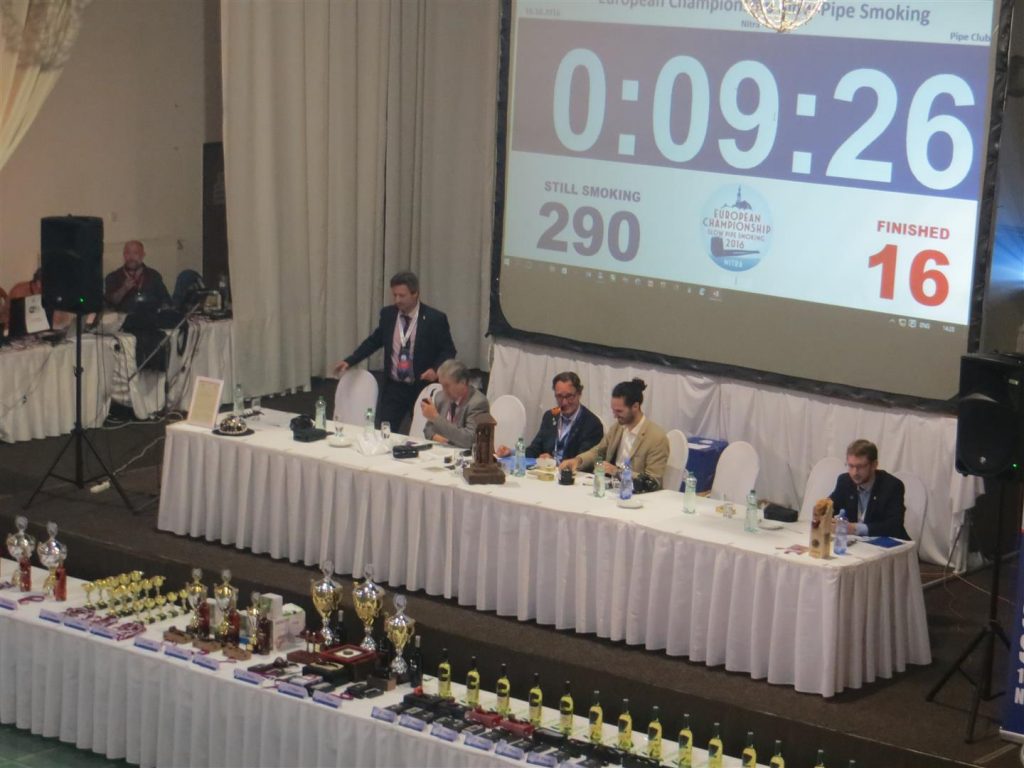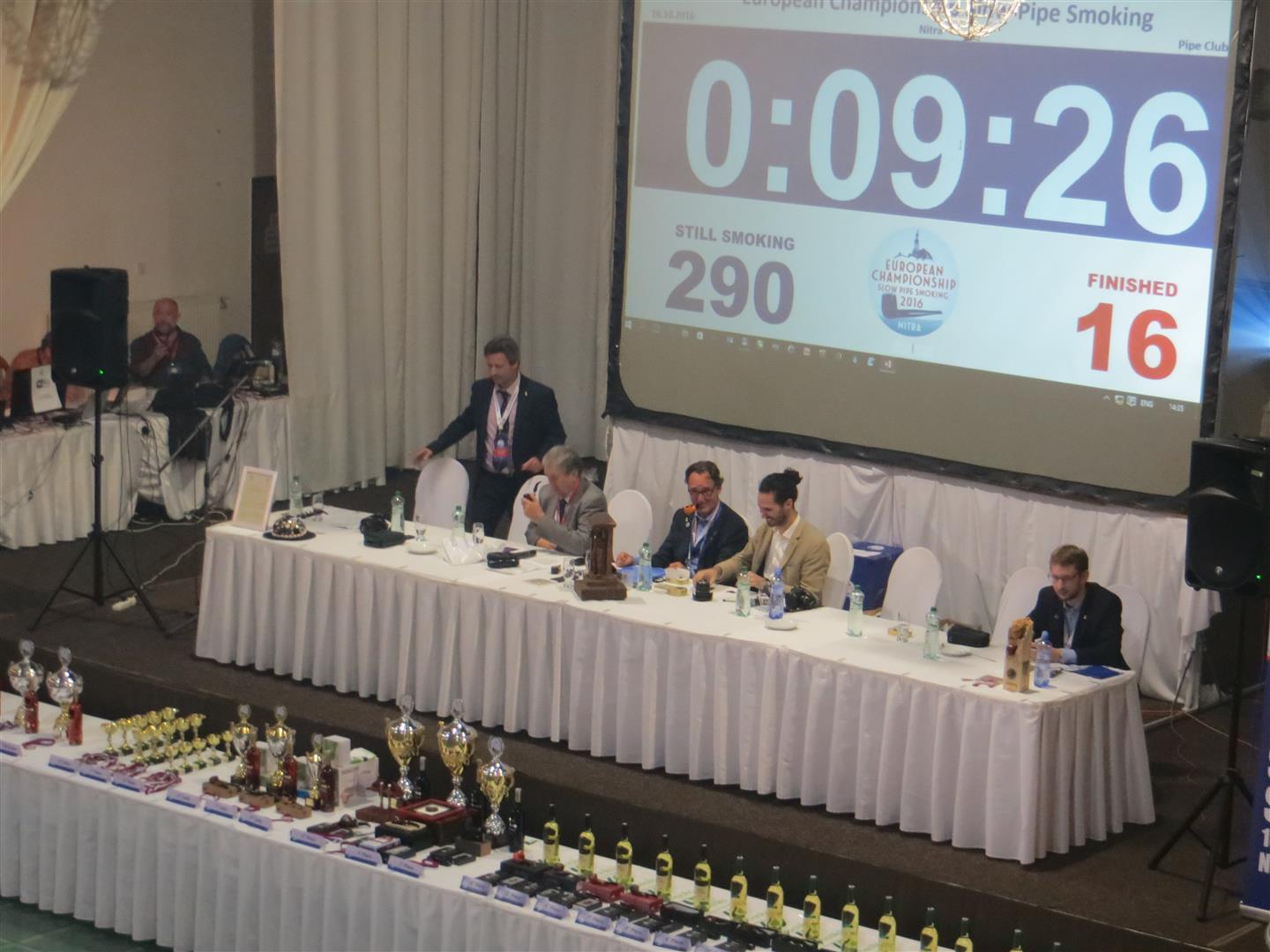 Basic Feature
All contests are created and stored.
There is a database of competitors ' names for future use.
The system can hold Smoking Clubs in a database.
Team competition mode.
Registration of the tables and the assignment of those competing.
The possibility to apply for double competition with the automatic counting of times (competition of type 2 x 1.5 g of tobacco).
Language switching, currently:

Slovak
English
Ukrainian
Czech
Danish

Display of the clock, including the time countdown for the pipe filling.
Displaying the number of contestants with continuous numbers.
When the competition is complete, the time of the winner automatically appears on the computer.
Printing of Cards for Contestants – choose from 3 formats.
Printing of statistics.
Print a List of contestants at each table.
Printing of the result lists – sort by order or by state.
Printing of diplomas directly from the programme.
It is also possible to use a barcode scanner for optimised write-up of times which accelerates the process and reduces the error rate.
It is also possible to use a barcode scanner to get the competitor who has finished, and they can check their achieved time.
System requirements
PC computer, standard performance for office use.
Display resolution

minimum 1366 x 768,
for Smoke TimerRemoteScreen minimum 1280 x 800 font size 100%
recommended 1920 x 1080, font size 125%.

OS Windows 7 and later.
If MS Office (MS Access) is installed on the computer, it must be version 2016 and later. If it is not installed, the SmokeTimer x86 installer will install MS Access Runtime.
We strongly recommend using a 100Mb or 1Gb Ethernet cable connection to connect multiple computers. Although the connection using the WiFi network may show trouble-free functionality during the tests, during the competition, when there are tens or hundreds of competitors with mobile phones in the premises, the WiFi network can be significantly disrupted.
Printer, preferably laser.
Barcode Reader (optional).
External Webcamera (optional).